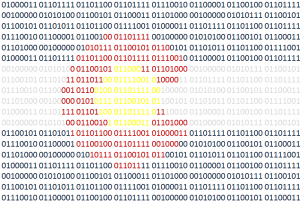 Colorado Tech Weekly brings you the top 10  technology stories of the past week and the best upcoming local tech events every Monday morning!
I don't know where to start this week!
Do I start with the Boulder Startup Week highlights from BuiltinColorado? Highlights that do not include Brad Feld in shiny gold shorts as the ring card holder for the Founder Fights? That was my highlight. Or do I start with the news about the Colorado Technology Association's announcement of their new CEO, Andrea Young? Maybe I should start with being named a top 50 influential person in Colorado tech for the second year in a row? That's pretty darn cool. Or I could start with being asked to cover the Go Code Colorado Final Event as a blogger? I was part of a winning team last year after all. It's just all too much. I can't decide.
This week I will be at ReadyTalk's FoxDen Launch Party and at the Go Code Colorado Final Event, both of which are on Thursday so let me know if you'll be there too. I'd love to say "Hi".
Also if you're looking for an influential, self-motivated, entry-level software developer, I am looking for a new job so get in touch!
Top Colorado Technology News
Top Upcoming Events
Thank you for reading!
If you know of any other good news stories or sources about tech in Colorado or if you have any news stories or opinions of your own about Colorado tech, email me at feedback@coloradotechweekly.com.
Speaking of tech news sources, the Denver Post Tech+ blog will be moving so it will have a new URL and feed so make sure you update your feed reader.
You can subscribe to all my posts by email.
Feel free to 'like' Colorado Tech Weekly on Facebook!
Visit directly at ColoradoTechWeekly.com