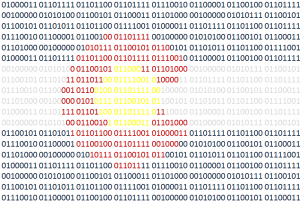 Colorado Tech Weekly brings you the top 10  technology stories of the past week and the best upcoming local tech events every Monday morning!
I just registered for my last course to complete my Computer Science degree (I graduate Spring of next year). My current job has me coming into work at 3am twice this week and I am participating in 2 job fairs, an online job fair through Regis University on Tuesday, then the Tech Job Tours event on Wednesday. I am well motivated to find my next job! I think finding my first software development job will be the hardest part of my new career.
Speaking of jobs, BuiltinColorado finds some tips for dressing for tech interviews (I prefer to suit-up), Denver Business Journal points out that startups may not be the job-creators some think they are (having employees is hard), some Colorado projects get featured in Popular Science (my favorite elementary school library check-out) and Pueblo is hosting a Mini Maker Faire (Yay! I didn't forget the makers this week!)!
If you are also going to the Tech Job Tours event on Wednesday, let's meet up. Have a great week!
Top Colorado Technology News
Colorado tech recruiters reveal their top 3 dos and don'ts for dressing for an interview [BuiltinColorado]
Fast-growing Colorado startup, Apto, taps software exec as new CEO [DBJ]
BizWest announces winners of 2017 IQ Awards [SkylandAnalytics]
Denver Maker Faire Recap [JamesMurphy]
Denver ranks high for startups, but lags in how many jobs they add [DBJ]
Metro Denver submits official bid for Amazon HQ2 [DBJ]
How Boulder tech leader, Kevin Owocki is using blockchain to push open source software forward with Gitcoin [BuiltinColorado]
Denver marijuana-tech company MassRoots replaces CEO; $12M CannaRegs deal is off [DBJ]
Three Colorado-based projects make it onto Popular Science's 2017 top 10 aerospace inventions [DenverPost]
It's official: SendGrid makes moves toward an IPO [BuiltinColorado]
Top Upcoming Events
Thank you for reading!
If you know of any other good news stories or sources about tech in Colorado or if you have any news stories or opinions of your own about Colorado tech, email me at COTechWeekly@Gmail.com.
You can subscribe to all my posts by email.
Feel free to 'like' Colorado Tech Weekly on Facebook!
Visit directly at ColoradoTechWeekly.com