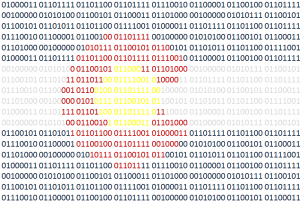 Colorado Tech Weekly brings you the top 10 information technology stories of the past week and the best upcoming local events every Monday morning!
I backed my first Kickstarter project this week. It's an online edu-tainment (that's education and entertainment mashed together) game called BotLogic created by Arvada developer Brad Wedell. Help me help him help kids learn the fun of programming. Was that too many "helps"? Probably. But is there really such a thing as too many "helps"? I say there is no such thing. Just check out all the helpful events this week that has developers helping developers.
Local News
National News
HTML5: From Facebook disaster to a potential rival mobile-gaming platform for iOS and Android [VentureBeat]
Gucci organizes hackathon to inspire mobile app solutions [LuxuryDaily]
Upcoming Events
Thank you for reading!
If you know of any other good news stories or sources about tech in Colorado, please let me know! Also if you attend any of the events listed, I would love to hear from you!
I have a break in my courses at Regis until January. I am using that time to work on my own projects. During this break I am focusing on learning UX design and how to implement it with my website. My latest update is about the Discovery phase of UX design. You can find all my updates on my website design project here.