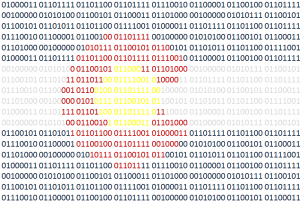 Colorado Tech Weekly brings you the top 10  technology stories of the past week and the best upcoming local tech events every Monday morning!
I love learning the ins and outs of how things work. This is why I am pursuing a Computer Science degree as opposed to going to a coding school. I don't want to just learning how to write good code, I like learning how that code interacts with hardware and networks and all the interactions that happen when I press a button on my keyboard that saves a character in a database on my website. This interest in all the things has gotten in my way as much as it's propelled me to learn.
Last month I successfully tempered my desire to know all the things and created a Ruby on Rails web app for my police department to keep track of Trespass Notices. This week I start my Computer Organization and Architecture 400-level course at Regis University so I will need to feed of that desire to understand all the things. I'm a little bit intimidated by the course but I'm also really looking forward to it.
This week a few of the headlines dive into how things work which is really cool and is why I love doing these blog posts! The headlines include behind the scenes at Havenly, new ways to produce electron currents from CSU, a look into office culture with music and a peek into the interview process from StatusPage.io.
Top Colorado Technology News
Top Upcoming Events
Thank you for reading!
If you know of any other good news stories or sources about tech in Colorado or if you have any news stories or opinions of your own about Colorado tech, email me at feedback@coloradotechweekly.com.
You can subscribe to all my posts by email.
Feel free to 'like' Colorado Tech Weekly on Facebook!
Visit directly at ColoradoTechWeekly.com