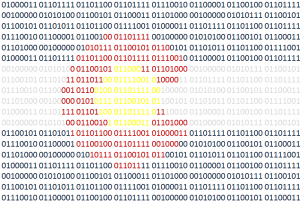 Colorado Tech Weekly brings you the top 10  technology stories of the past week and the best upcoming local tech events every Monday morning!
It's been a while since I've celebrated a blog milestone, so let's do it. One hundred and eighty is a great milestone! It's half a circle. It's 20 away from 200. It's even and… ok enough.
Last week I went to the Develop Denver meetup at Stoneys in Denver. I got to hear the KU fight song but that had nothing to do with the meetup. There were nametags and beer and nice people. What more do you need? I met a few nice developers and a few Galvanize students and instructors. It's a good, low-key kind of event. You should check it out.
I also completely missed that WordCamp Denver was going on. I use WordPress for my site and despite the 'uncool' factor of PHP, it is still one of the most accessable platforms out there.
Be thankful for things this week. I'm thankful for you for reading this and I know it sounds cheesy but I just really enjoy being a part of the Colorado tech community. Have a great week!
Top Colorado Technology News
Top Upcoming Events
Thank you for reading!
If you know of any other good news stories or sources about tech in Colorado or if you have any news stories or opinions of your own about Colorado tech, email me at feedback@coloradotechweekly.com.
You can subscribe to all my posts by email.
Feel free to 'like' Colorado Tech Weekly on Facebook!
Visit directly at ColoradoTechWeekly.com