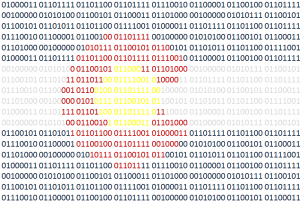 Colorado Tech Weekly brings you the top 10  technology stories of the past week and the best upcoming local tech events every Monday morning!
Maybe I'm naive or too optimistic or.. some other word I can't think of. Maybe I'm still feeling the high of being done with my Calculus 2 course. But I am feeling the love in the Colorado tech community.
I struggle a lot with the question of "What kind of programming do you want to do?" because the technology being used at a company isn't as important to me as the culture of the company. I'm just happy at the thought of being paid to make 1s and 0s do things with other nice, talented people. There's a lot of great people in the Colorado tech community who make our community a place where people want to come and work and create and that's awesome.
Thank you for being awesome. Have a great week!
Top Colorado Technology News
Top Upcoming Events
Thank you for reading!
If you know of any other good news stories or sources about tech in Colorado or if you have any news stories or opinions of your own about Colorado tech, email me at feedback@coloradotechweekly.com.
You can subscribe to all my posts by email.
Feel free to 'like' Colorado Tech Weekly on Facebook!
Visit directly at ColoradoTechWeekly.com