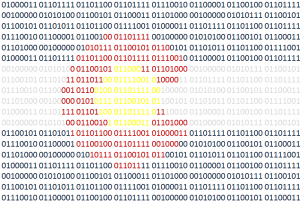 Colorado Tech Weekly brings you the top 10  technology stories of the past week and the best upcoming local tech events every Monday morning!
I've been thinking of shutting down this newsletter or maybe handing it over to someone else. It's a thought that has been rattling around my head for about a month. I'm thinking more and more that it's a good idea.
Since I've started Colorado Tech Weekly, BuiltinDenver is now BuiltinColorado and they do their own weekly roundup post, the Denver Business Journal does a weekly tech email, and CTA started Digital Colorado to share tech news stories from various sources. Add to the fact that most of my events come from BuiltinColorado and Meetup.com and you can easily get all the content I provide without me.
This is a great thing! I am one guy who does this newsletter in my limited part-time but those people are passionate professionals with time and resources to do what I'm doing, but just do it better. It would also give me more time to write code because that's why I started all of this: to get a job as a software developer. And I've realized since I started my Twitch streams how much time I haven't spent actually writing code due to work, school and other obligations so it will be good for me to spend more time doing what I love.
Nothing is being decided anytime soon but if you have any ideas, please let me know.
This week is Boulder Startup Week. Have a great week!
Top Colorado Technology News
Top Upcoming Events
Thank you for reading!
If you know of any other good news stories or sources about tech in Colorado or if you have any news stories or opinions of your own about Colorado tech, email me at feedback@coloradotechweekly.com.
You can subscribe to all my posts by email.
Feel free to 'like' Colorado Tech Weekly on Facebook!
Visit directly at ColoradoTechWeekly.com