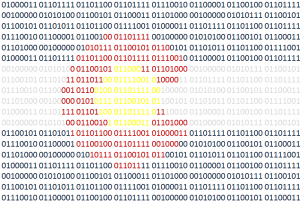 Colorado Tech Weekly brings you the top 10  technology stories of the past week and the best upcoming local tech events every Monday morning!
The startup I work for (I keep wanting to say "My company" but I don't want people to think I'm in charge) is hiring for a front-end engineer/designer, a full stack .NET engineer and a software implementation engineer. Infinicept is a very small company so we don't have a single person to do recruiting and hiring, we just have us and it's made me appreciate what work is done by a good "people person". It's also a great place to work (although I'm admittedly biased)!!
Tomorrow is Election Day so please make sure your vote counts!! Democracy works best for those who show up and if we all show up, it works better for us all.
Just as I was finishing up this post, my 14 year old daughter came home and asked if there was any interesting tech news this week. I find the tech news interesting every week or else I wouldn't do this but considering she's a 14 year old girl I wasn't sure if she would find any of it interesting. I told her about Propeller cuz they're a drone company and told her about PlayerLync because their early clients were professional sports teams. Then I told her about Quizlet bringing employment to Denver because I like bragging about that. "Oh! We use Quizlet all the time!" she said excitedly. It's one of the tools her teachers encourage her to use. I had never heard of Quizlet before this week, so it's neat that even though I spend much of my time reading about the tech industry, I can still have my knowledge humbled by my daughter.
Have a great week!
Top Colorado Technology News
Top Upcoming Events
Thank you for reading!
If you know of any other good news stories or sources about tech in Colorado or if you have any news stories or opinions of your own about Colorado tech, email me at COTechWeekly@Gmail.com.
You can subscribe to all my posts by email.
Feel free to 'like' Colorado Tech Weekly on Facebook!
Visit directly at ColoradoTechWeekly.com