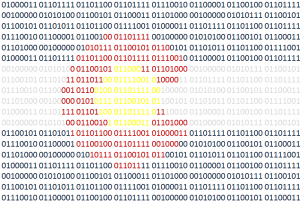 The government is in your social media. Get an abert squirrel shirt for supporting Black Forest Fire victims. Dish misses out on Sprint. CTA promotes entreprenuership. Colorado IT gals rock. I learn some cloud computing. Apple brings iOS7. Microsoft brings the games. Sony pulls no punches. Warp speed may be possible, or may be a broken link.
This is my first of what I hope will be many posts about technology news with a Colorado focus. I will attempt to pick 10 news articles for the week that best reflect Colorado tech news.
Local News
Colorado's own Senator Udall speaks up against government metadata surveillance
http://www.denverpost.com/breakingnews/ci_23425397/colorados-sen-mark-udall-says-u-s-surveillance
Indiegogo project set up to support Black Forest Fire victims
http://www.indiegogo.com/projects/black-forest-wildfire-relief 
Sprint rejects proposal from Colorado's Dish Network
http://www.denverpost.com/business/ci_23431366/sprint-board-backs-o-8800-from-buyout-by?source=JBarTicker
CTA announces fellowship for Founding Institute
http://www.coloradotechnology.org/news/128996/CTA-Fellowship-for-Founder-Institute.htm
Congratulations to KidsTek Scholarship Winner, Essense Benson
http://www.kidstek.org/news/kidstek-scholarship-winner
My head ends up in the clouds thanks to CTA event
https://scottpantall.com/2013/06/my-head-in-the-clouds-cloud-computing/
National News
Apple unveils iOS 7 for iPhones and iPads
http://www.denverpost.com/business/ci_23431383/apple-unveils-new-operating-system-iphones-ipads
Sony and Microsoft battle for gamers at E3
http://blogs.denverpost.com/videogames/2013/06/11/e3-new-sony-microsoft-xbox-one-playstation-4/7504/#disqus_thread
Warp speed may be possible
http://geeknutz.com/2013/06/08/alcubierre-drives/
Tech companies release some government surveillance info
http://www.denverpost.com/technology/ci_23467969/deal-lets-web-companies-start-releasing-government-surveillance
Upcoming Events
Thank you for reading!
If you're still reading at this point, I admire your intelligence. If know of any other good news stories or sources about tech in Colorado, please let me know!