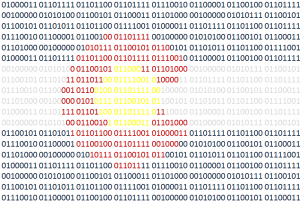 Colorado Tech Weekly brings you the top 10  technology stories of the past week and the best upcoming local events every Monday morning!
There are 52 weeks in a year. This is my 26th weekly post. What does that mean? It's another milestone! I've now been doing these posts for half a year and I still enjoy it.
Speaking of weeks, this week is Computer Science Education Week and I get to celebrate it by volunteering at Mortensen Elementary (my daughter's school) to help out with their Hour of Code program on Tuesday. I'm very excited!
Speaking of Tuesday, this Tuesday is Colorado Gives Day. Colorado Gives Day makes it really easy to donate to local charities by putting all the information in one place. You can get more information on 2 of my favorite charities here: Colorado FIRST and KidsTek.
Speaking of information, here's what happened in the past week and what's going on into next week.
Local News
National News
Upcoming Events
Thank you for reading!
If you know of any other good news stories or sources about tech in Colorado, please let me know! Also if you attend any of the events listed, I would love to hear from you!
I have a break in my courses at Regis until January. I am using that time to work on my own projects. During this break I am focusing on learning UX design and how to implement it with my website. You can find all my updates on my website design project here.