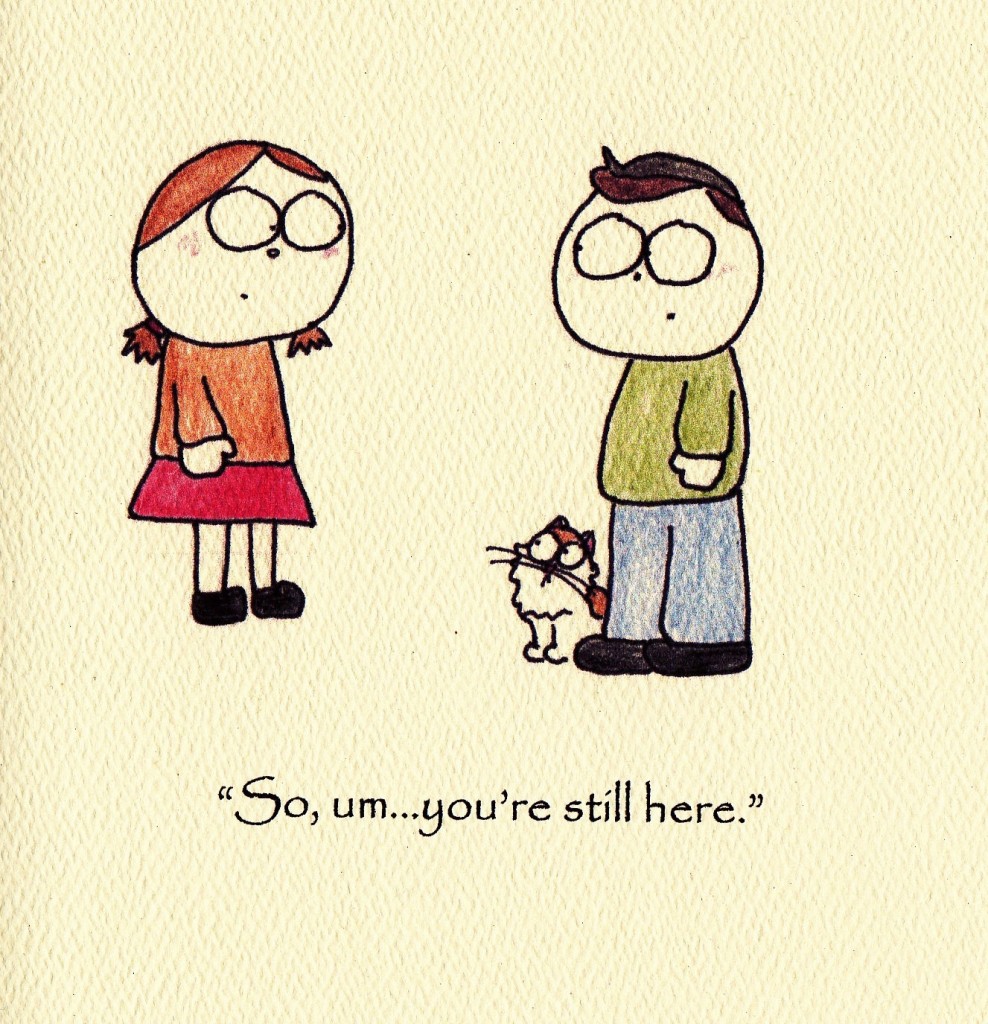 My goal is to have a software/web/app development job by 2016, so one year ago yesterday I started Colorado Tech Weekly to keep myself up-to-date on what was happening in the technology community in Colorado. I turned it into a blog because I knew that if I wanted to know what was going on, so did a lot of other people. This happens to be a theme within the Colorado tech community. Don't just help yourself, help everyone else!
5 things I've learned in no particular order
Startups are noisy – I mean this in the nicest way possible. They're launching, acquiring more funding, announcing exciting partnerships, filing for IPOs, getting acquired by larger companies and generally creating a ton of buzz. A lot of our startups are tech startups and it's fun and easy to get caught up in the excitement!
There is no shortage of helpful people – The people and companies that make up the Colorado tech community are a helpful bunch. If you can think of a programming language, a framework or a discipline, there is probably a Meetup group here to help you learn about it. Speaking of Meetup groups…
There is no shortage of fun, helpful events – If I went to every tech related event just in the Denver area, I would be constantly busy. Between monthly group meetups, startup weeks, hackathons and conferences I wouldn't have any time to do anything else!
Twitter may not be the best way to keep track of all the tech people in Colorado – I thought I would be clever and follow every person and company related to the Colorado tech industry. I didn't anticipate that my Colorado Tech list would end up topping 1500 accounts. I also didn't anticipate that Twitter would only allow me to follow 2001 accounts. Argh!
I can't get over the "community" part of the Colorado tech community – Startups are growing and multiplying like rabbits. Large companies are celebrating big projects. There is such a great atmosphere of cooperation and encouragement! Companies, groups and experienced designers and developers are more than willing to help each other, their neighborhoods and newbies to the profession. It's amazing!
Numbers:
My site receives around 200 visits per month. About 100 of those come from Colorado
1,636 Twitter accounts listed in my Colorado Tech list
25 different local news sources found
Top 5 Colorado Tech Weekly posts:
Top 5 News Sources:
Top 5 most mentioned companies:
Where do I go from here?
I'm going to keep doing the same thing, just more of it.
Next week I am going to start a 2nd news series: Dev News Weekly. It will focus on national news for developers. It will probably focus on web development as that's where my focus has been.
I will start posting at least 1 opinion post per month.
I will be better at posting project updates. Half the reason I started my CTW posts was to drive smart people like you to my site so you can see what cool things I am up to.
Thanks a ton for reading! I keep trying to tell myself that I write these blog posts for my benefit and it's just an extra bonus that other people might read them but it's really nice to know people do read them.