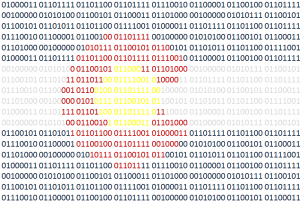 Colorado Tech Weekly brings you the top 10  technology stories of the past week and the best upcoming local tech events every Monday morning!
My headline looks like a bad spam subject line, doesn't it? Am I talking about a crazy, out of this world, canine job fair? That would be pretty cool, but no! Each word in the headline is something I'm excited about in this week's news. IT security, high-tech dog collars, a ton of cool developer-centric events and the Orion Mission leaves Earth!
Between the ESA landing on a freaking comet, the fact that I'm in the middle of reading "The Martian" and Orion having so many Colorado ties I am on a super space kick and I'm loving it! I may have to get up early Thursday to watch the Orion launch just to geek out even more. I included a link to the NASA channel in the Events section. You're welcome. 🙂
Top Colorado Technology News
Upcoming Events
Thank you for reading!
If you know of any other good news stories or sources about tech in Colorado, please let me know! Also if you attend any of the events listed, I would love to hear from you!
You can subscribe to all my posts by email.
Feel free to 'like' Colorado Tech Weekly on Facebook!
Visit directly at ColoradoTechWeekly.com