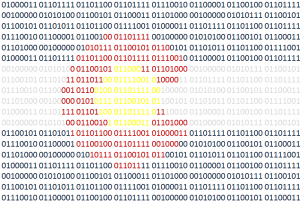 Colorado Tech Weekly brings you the top 10  technology stories of the past week and the best upcoming local tech events every Monday morning!
Christmas is in 3 days. That thought didn't quite hit me until I just typed it. I should start wrapping presents. At least I have them all purchased.
Since this is the 2nd to last Monday of the year, I figured i would look back at my predictions I made for 2014. I give myself a generous 50% accuracy.
I predicted that Revolv and Rachio would be purchased. Revolv is now part of Nest. Rachio is still Rachio. I was half right.
I predicted that Dish Network would not be awarded the Worst Company to Work For award. They're not even in the "top" 10. Good job Dish! Also I was right!
I predicted that smartphone innovation would plateau. I was right! But I thought there would be a cool game-changing audio UI. I was wrong.
I predicted that responsive web design would become the norm. It's not the norm yet, but it's slowly getting there. I was wrong.
I predicted that Fire OS would become the #3 most popular tablet OS. I generously give myself half credit because Amazon botched this one. They could have made this happen, but instead they focused on building a phone that focused on convincing users to buy more from Amazon. Damn you Bezos!
I don't anticipate much news being made this week, so I should have plenty of time and room for predictions for 2015 in next week's post. I wonder if I can make them all Colorado tech focused.
Happy Holidays!
Top Colorado Technology News
Upcoming Events
Thank you for reading!
If you know of any other good news stories or sources about tech in Colorado, please let me know!
Does your Colorado tech company have a blog or newsletter? Am I already subscribed to it? If you answered "yes" then "no", send me your info! I want to hear about what you're doing!
You can subscribe to all my posts by email.
Feel free to 'like' Colorado Tech Weekly on Facebook!
Visit directly at ColoradoTechWeekly.com