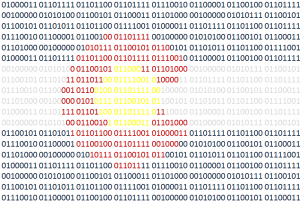 Colorado Tech Weekly brings you the top 10  technology stories of the past week and the best upcoming local tech events every Monday morning!
So I'll admit I didn't watch the Super Bowl yesterday. I went ice skating with my 11 year old daughter like we usually do on Sundays. However I couldn't help but notice the impact of the Always #LikeAGirl commercial. My daughter definitely skates like a girl: Determined and focused. I mention coding like a girl because half of my upcoming events are from women, for women and they will help you code like a girl. I hope organizations like Girl Develop It and Women Who Code continue to grow so my daughter can take advantage of them when she's old enough.
This weekend I got experience ClutchCon, Colorado's first ever eSports tournament and LAN party thanks to DaVinci Coders. They asked me to volunteer at their booth promoting their new Game Development program. Here are a few things I learned from ClutchCon:
The game development community is small. Really small! If you can name more than 5 game development companies in Colorado with 10 or more employees I'd be shocked and amazed.
Games are still for kids. The stereotype of the gamer as the cynical teenage boy cursing obscenities at n00bs while guzzling caffeine is just that, a poor stereotype. I was impressed by the amount of teens I saw there with their parents. I was especially impressed with Steven Harmon, the 15 year old with his own booth to show off his games with business cards, T-shirts and parental support.
If you want to become a game developer, learn C# and Unity. It's that simple.
Top Colorado Technology News
Upcoming Events
Thank you for reading!
If you know of any other good news stories or sources about tech in Colorado, please let me know!
Does your Colorado tech company have a blog or newsletter? Am I already subscribed to it? If you answered "yes" then "no", send me your info! I want to hear about what you're doing!
You can subscribe to all my posts by email.
Feel free to 'like' Colorado Tech Weekly on Facebook!
Visit directly at ColoradoTechWeekly.com