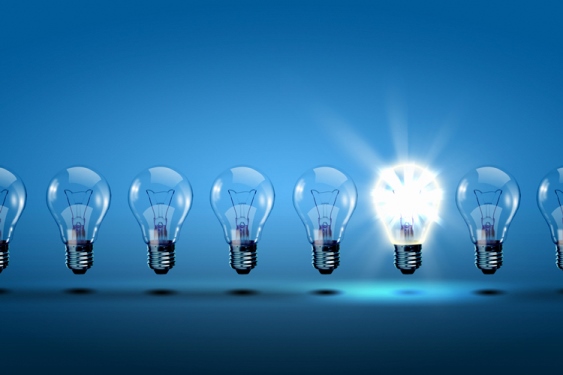 I am coming up on Colorado Tech Weekly #100. That will be 100 straight weeks of consistency! I am highly impressed and very surprised by this. I didn't know I had it in me. I give the Colorado technology community a lot of credit for my consistency. I've been told on LinkedIn that CTW is considered a valuable news source and I was recognized by BuiltinColorado because of CTW. I also get a lot of enjoyment out of sharing the successes of the people, organizations and companies that make up the Colorado tech community. It's turned into a labor of love.
As with any project there are things I'd like to do better or change. Here are some of my dreams for Colorado Tech Weekly:
A Colorado Tech Weekly Podcast: I'm a big fan of technology podcasts. I started listening to This Week in Tech about 10 years ago and now I listen to the Daily Tech News Show, Coder Radio, Ruby Rogues and The Code Newbies Podcast on a regular basis. The Colorado Tech Weekly Podcast would be a slightly deeper discussion on the 10 articles with a format similar to the Daily Tech News Show. I'd like to have a co-host and/or guests to help make the show more interesting.
Generate Some Revenue: As a hobby, CTW has been a success. It makes me wonder if I could add some advertising to make it a successful side business. However I don't want to just stick some Google Ads in the posts. That's lame. I'd like to talk to the people I am advertising for and I'd like them to be Colorado companies and organizations.  I'm also considering starting up a Patreon account for CTW.
Giving CTW it's own site: I'm not sure how much I like this idea, but I'll talk it out anyway. I made sure to get the www.coloradotechweekly.com URL and right now it just points to my Colorado Tech Weekly category page. Giving CTW it's own site would give me more opportunity to modify the newsletter. The only downside is that one of the reasons I started CTW was to get people to visit my site so giving CTW its own site could be counterproductive.
Original content: CTW is simply a news aggregator. I like the idea of doing some actual journalism. I'm not sure if I ever will, but I like the idea.
Adding contributors: If I do the podcast, create a site just for CTW and/or start producing original stories I'm not going to be able to do it alone. Finding other people to help contribute to CTW sounds like fun.  Although I'm not sure how to manage that either.
Only time will tell if these dreams and ideas happen. As of now they're just ideas. No plans yet.