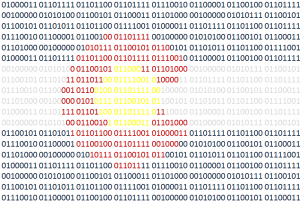 Colorado Tech Weekly brings you the top 10  technology stories of the past week and the best upcoming local tech events every Monday morning!
I always say that the top upcoming events are events I wish I could go to and it's entirely true. I wish I could go to every event I post! This is why I appreciate event reviews. This week we have reviews of the T9Hacks hackathon and the Rocky Mountain Collegiate Cyber Defense Competition. This week I also get to go to C-Level @ A Mile High! It's the only technology event I have been able to go to on a consistent basis. I will be bringing my recorder to see if I can add some interviews to my podcast.
Speaking of podcasts, I learned this week that there is more than one Colorado tech podcast and that's awesome! Of course there is only one Colorado Tech Weekly Podcast but this week, Tamara Chuang from the Denver Post profiles the Turnpikers podcast and Jess Ryan gave a cool list of 5 Colorado tech podcasts where she perfectly describes my podcast and made me want to listen to the others on the list.
So go check those out and come say "Hi" at C-Level this Thursday!
Podcast Version: Click here to listen to the podcast
Top Colorado Technology News
Top Upcoming Events
Thank you for reading!
If you know of any other good news stories or sources about tech in Colorado or if you have any news stories or opinions of your own about Colorado tech, email me at feedback@coloradotechweekly.com.
Does your Colorado tech company have a blog or newsletter? Am I already subscribed to it? If you answered "yes" then "no", send me your info! I want to hear about what you're doing!
You can subscribe to all my posts by email.
Feel free to 'like' Colorado Tech Weekly on Facebook!
Visit directly at ColoradoTechWeekly.com