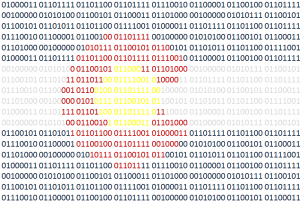 Colorado Tech Weekly brings you the top 10  technology stories of the past week and the best upcoming local tech events every Monday morning!
When most people think of cybersecurity they think of antivirus companies and IT commandos in bunkers with entirely too many computer screens who track attacks on a large map while furiously typing away to keep the bad hackers away. The reality is not so sexy. The DDoS attack using IoT devices on Friday and the Denver Post story below highlight the fact that whether you're designing an operating system for distributed servers or writing code on a internet-connected blinking light you need to be thinking about security.
Everyone involved in creating or maintaining systems needs to consider security when doing our jobs. This cannot be solved with a new technology or a disruptive startup. It requires the paradigm shift mentioned by Ed Rios. Every tech job is a security tech job.
Top Colorado Technology News
Top Upcoming Events
Thank you for reading!
If you know of any other good news stories or sources about tech in Colorado or if you have any news stories or opinions of your own about Colorado tech, email me at feedback@coloradotechweekly.com.
You can subscribe to all my posts by email.
Feel free to 'like' Colorado Tech Weekly on Facebook!
Visit directly at ColoradoTechWeekly.com