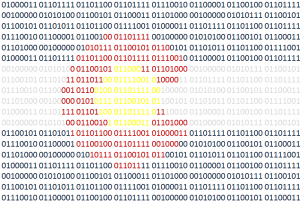 Colorado Tech Weekly brings you the top 10  technology stories of the past week and the best upcoming local tech events every Monday morning!
Tomorrow is the most important #TacoTuesday yet. Make sure you vote!
After last week's Colorado Tech Weekly post had an article hinting at a CenturyLInk/Level 3 combo, it happened this week. That's crazy. Speaking of crazy combos, check out FADC4. It is the fourth annual fighting-game event to collect food for families in need this Thanksgiving and it's the first year I've heard of it so I'm happy to promote it.
I would go to all nine of the other top events listed this week too if I could. The APEX awards was the first industry event I volunteered for 2 years ago and I've been a fan of CTA ever since. Then there's the Java meetup, cloud security, new web developers, experienced web developers, a school district STEAM event, etc. etc. In fact I had to narrow down 37 possible events down to just 10.
Part of me is thinking of a way to share all the events I consider each week. Maybe it could be a Patreon perk? That could be cool.
This week is a great big patriotic week considering we have Election Day and Veterans Day in the same week. Not to mention the 241st birthday of the Marine Corps. So go vote! Happy birthday and Semper Fi! And regardless of which branch you may have served in, thank you for your service.
Have a great week! It should be an interesting one!
Top Colorado Technology News
Top Upcoming Events
Thank you for reading!
If you know of any other good news stories or sources about tech in Colorado or if you have any news stories or opinions of your own about Colorado tech, email me at feedback@coloradotechweekly.com.
You can subscribe to all my posts by email.
Feel free to 'like' Colorado Tech Weekly on Facebook!
Visit directly at ColoradoTechWeekly.com