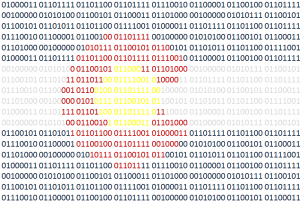 Colorado Tech Weekly brings you the top 10  technology stories of the past week and the best upcoming local tech events every Monday morning!
One of the reasons I share events, is to give people a resource to meet others in the Colorado technology community. This week is pretty easy, just go to the Holiday Startup Mashup party which is being hosted by WomenWhoCode, Denver Founders, WomenWhoStartup, EnergyTech, Refresh Denver and Clean Tech Open at the Commons on Champa in Denver. It looks like a great way to meet all the people!
Alright, let's see how I did with my 2016 predictions…
I said that dev school hype reaches its peak in 2016. This is hard to tell if I got it right because I won't know unitl 2017. I think we've reached max dev school capacity at least in the Denver/Boulder area. I give myself partial credit for this.
I said the Internet of Things (IoT) sneaks into real life. IoT is almost reaching past the novelty phase. Many IoT devices are just for the sake of novelty but many devices are becoming mundane in the best ways. I was too soon for this prediction. Next year.
I said cool, sexy tech like driverless cars, virtual reality and artificial intelligence improves but no one appreciates the improvements. I think I got this one right. Each of those sexy technologies made huge improvements. Driverless cars are happening sooner than anyone thought. VR and AR (Augmented Reality) are really improving but waiting on it's Big Thing and AI has become ubiquitous.
And the last prediction I made for 2016 was that Colorado tech will see constant growth. I'll mark that as a right answer as well.
Happy holidays! Next week I'll predict 2017. I like my chances. Have a great week!
Top Colorado Technology News
Top Upcoming Events
Thank you for reading!
If you know of any other good news stories or sources about tech in Colorado or if you have any news stories or opinions of your own about Colorado tech, email me at feedback@coloradotechweekly.com.
You can subscribe to all my posts by email.
Feel free to 'like' Colorado Tech Weekly on Facebook!
Visit directly at ColoradoTechWeekly.com