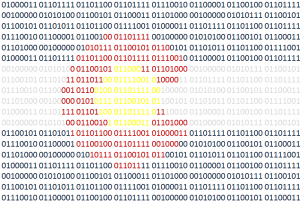 Colorado Tech Weekly brings you the top 10  technology stories of the past week and the best upcoming local tech events every Monday morning!
Happy New Year! The holiday season is behind us and it feels like it's time to get to work on the people and companies we want to be. Good luck!
It seems like I have fewer predictions each year. I started out with 5, last year I had 4. This year has only 3, but they're big predictions:
Broomfield will see the most growth in tech companies. I'm not sure what they are doing up there to attract tech companies but it seems to be working.
I will get my first software developer job. My original plan was that I would have a software developer job by the end of 2015. That obviously did not happen. However I am having a really hard time imagining myself ringing in 2018 as a dispatcher. If you want to help me make this prediction a reality, check out my resume!
There will be fewer startups in Colorado at the end of the year. This is my big prediction. Startup growth will stall out in 2017. The tech community will continue to grow, but the number of startup companies will diminish and here's why…

Market and regulatory uncertainty: In 2016 the Colorado tech community grew by leaps and bounds. It feels like we are reaching the peak of a cycle. With any luck, we peak and slow down instead of pop a bubble. The political surprises of 2016 also means uncertainty in regulations which will lead to less people starting companies.
2017 will feel the effects of mistrust in tech: In 2016, IoT devices took down part of the internet, data breaches became common news and social media helped spread fake-news. People will be less likely to try new things because of these events.
Colorado tech startups will consolidate: There will be few tech startups in Colorado that will not either be bought or buy someone else in 2017. I predict at least 3 big, jaw-dropping acquisitions for the year.
Have a great week!
Top Colorado Technology News
Top Upcoming Events
Thank you for reading!
If you know of any other good news stories or sources about tech in Colorado or if you have any news stories or opinions of your own about Colorado tech, email me at feedback@coloradotechweekly.com.
You can subscribe to all my posts by email.
Feel free to 'like' Colorado Tech Weekly on Facebook!
Visit directly at ColoradoTechWeekly.com