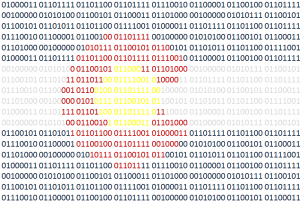 Colorado Tech Weekly brings you the top 10  technology stories of the past week and the best upcoming local tech events every Monday morning!
If I was still doing an accompanying podcast with these blog posts, this week I would talk forever. There is so much packed into this week's headlines that I want to talk about!
I'd talk about the importance of being comfortable with failure because of the SparkFun post. Or I could talk about the allure of game development and talk about Mystic Melee. What about interview struggles and strategies that Built in Colorado brings up?
But wait! There's more!! I could talk about the deceptive difficulty of freelancing (doing the projects is the easy part) because of the Impact Lab article or I could talk about my frustration with the "talent gap" while looking at the Denver Post's Amazon-related story. But I'd also want to talk about open-source development thanks to the story about DRUD Tech, especially since Hacktoberfest is starting soon.
Speaking of Hacktoberfest, are you participating? I want to give it a shot but I know I'll need some knowledge/moral/tech/emotional support to make it worth it.  I know SendGrid is participating. It would be cool to find other Colorado tech companies/people/organizations that are involved.
OH WAIT! THERE'S ALSO DENVER STARTUP WEEK! At the end of this post are 10 posts I've collected from the from the Colorado tech community to make sure you get the best Denver Startup Week experience.
Have a great week!
Top Colorado Technology News
Top Upcoming Events
10 Best Denver Startup Week Posts from the Colorado Tech Community
Thank you for reading!
If you know of any other good news stories or sources about tech in Colorado or if you have any news stories or opinions of your own about Colorado tech, email me at COTechWeekly@Gmail.com.
You can subscribe to all my posts by email.
Feel free to 'like' Colorado Tech Weekly on Facebook!
Visit directly at ColoradoTechWeekly.com