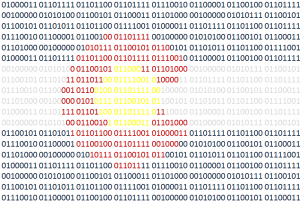 Colorado Tech Weekly brings you the top 10  technology stories of the past week and the best upcoming local tech events every Monday morning!
I started these blog  posts after I started going back to school for my Computer Science degree. That was over 232 weeks (approx 4.5 years) ago. My last course starts in January and, now, my new career starts on December 4!
It feels surreal and good and exciting and scary and overwhelming and expected and surprising. I will end my 12 year career as a 911/police dispatcher on December 1. It's a job that has given me tons of stress and tons of pride. Instead of working different shifts waiting for bad things to happen I'll get to do project-based work from home. It will be a whole different lifestyle and I'm very grateful.
Have a great week and Happy Thanksgiving!!
Top Colorado Technology News
Top Upcoming Events
Thank you for reading!
If you know of any other good news stories or sources about tech in Colorado or if you have any news stories or opinions of your own about Colorado tech, email me at COTechWeekly@Gmail.com.
You can subscribe to all my posts by email.
Feel free to 'like' Colorado Tech Weekly on Facebook!
Visit directly at ColoradoTechWeekly.com