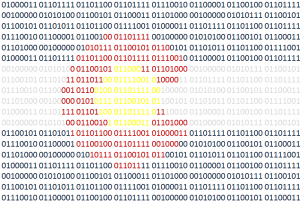 Colorado Tech Weekly brings you the top 10  technology stories of the past week and the best upcoming local tech events every Monday morning!
It's been 5 years and 2 days since the very first Colorado Tech Weekly. When I started, I didn't think it was possible for me to find 10 news stories about Colorado Tech so I only had 5 stories. One of those first stories was that Sprint could have been a Colorado company with a merger with Dish Networks that fell through. Now I sift through about 80 articles every week to come up with 10 stories.
Last week I was also surprised by the news that Tamara Chuang was leaving the Denver Post. I have not had the pleasure to meet Tamara yet but she has only been the 2nd Denver Post technology reporter since I started this blog series. It made me realize how important it was to me to have good local reporting of local tech stories. I decided that if Tamara stayed in Colorado, I would do what I can to support that news source. Yesterday, the Colorado Sun was announced as a new journalistic project and new news source created by exiled Denver Post employees.
I look forward to supporting the Colorado Sun as well as doing more to support all the other great local journalism covering our tech community. Any time someone mistakes this blog for journalism, I kindly remind them that I only aggregate news reported by real journalists.
Have a great week!
Top Colorado Technology News
Top Upcoming Events
Thank you for reading!
If you know of any other good news stories or sources about tech in Colorado or if you have any news stories or opinions of your own about Colorado tech, email me at COTechWeekly@Gmail.com.
You can subscribe to all my posts by email.
Feel free to 'like' Colorado Tech Weekly on Facebook!
Visit directly at ColoradoTechWeekly.com