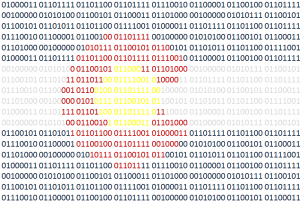 Colorado Tech Weekly brings you the top 10  technology stories of the past week and the best upcoming local tech events every Monday morning (Unless Monday is a holiday. Hope you had a great Labor Day weekend)!
64 is a power of two. It's amazing how powerful the number two is. Do you ever stop to think that everything we do with computers is all just ones and zeros? It blows my mind whenever I think about it.
I got to witness the power of two in a completely different way this weekend. I saw my best friend get married. It's been a while since I've been to a wedding and it was a very moving thing to be a part of my best friend's wedding. Congratulations Dan and Jen!
Top Colorado Technology News
Upcoming Events
Thank you for reading!
If you know of any other good news stories or sources about tech in Colorado, please let me know! Also if you attend any of the events listed, I would love to hear from you!
You can subscribe to all my posts by email.
Feel free to 'like' Colorado Tech Weekly on Facebook!
Visit directly at ColoradoTechWeekly.com