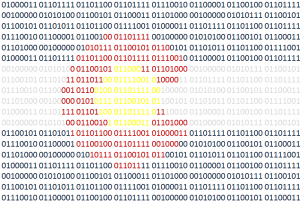 Colorado Tech Weekly brings you the top 10  technology stories of the past week and the best upcoming local tech events every Monday morning!
I was trying to go for some sort of shape theme for my headline. I'm not sure I did it right.  I'm not sure I did it right.I don't know about you, but my living room is a mess with new Legos. It's that weird "work week" between Christmas and New Years where you can't get any momentum to get things accomplished but you don't feel right bringing your new Sega Genesis emulator to work and just playing around all day either.
I hope your holidays were filled with better than expected family time, gifts and reactions to gifts. Since focusing on the present is difficult let's look into the future with 3 Colorado tech predictions for 2015:
WellTok gets some local competition in health tech: Welltok seems to be the Colorado leader in healthcare tech in 2014. In 2015, thanks to the Affordable Care Act, wearables, security fears and better cloud services health tech will change a lot but will not grow in a huge way. This will allow smaller and newer companies to step in to the health tech industry.
Colorado's information security industry doubles: Looking through my 2014 posts I mentioned over a dozen Colorado-based information security companies. I didn't realize there were so many! The 2014 headlines about chain-store security breaches,state-sponsored industrial espionage, and NSA overreach is putting the focus on information security and these Colorado companies will benefit greatly.
"The next big thing" comes out of Galvanize: In 2014 Galvanize expanded to Boulder, Fort Collins and San Francisco. Its growth not only kept up with the pace of the growth of the startup community, it probably also helped to push the expansion of Colorado's startup community. In 2015 the next big thing will come from Galvanize. I don't know what it is, but it'll be cool.
Happy New Year!
Top Colorado Technology News
Upcoming Events
Thank you for reading!
If you know of any other good news stories or sources about tech in Colorado, please let me know!
Does your Colorado tech company have a blog or newsletter? Am I already subscribed to it? If you answered "yes" then "no", send me your info! I want to hear about what you're doing!
You can subscribe to all my posts by email.
Feel free to 'like' Colorado Tech Weekly on Facebook!
Visit directly at ColoradoTechWeekly.com