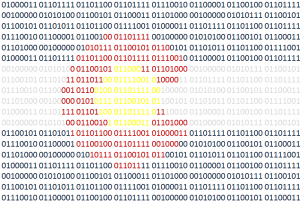 Colorado Tech Weekly brings you the top 10  technology stories of the past week and the best upcoming local tech events every Monday morning!
I have no doubt that grammar snobs read my headline and thought "It's supposed to be 'Too much excitement!'" but those grammar snobs would be wrong!
I'm excited about the Denver Post TechKnowBytes blog being rebranded to Tech+ with more and more good content. I'm excited that I won two tickets to Denver Comic Con at CTA's C-Level @ Mile High. Speaking of C-Level, I'm really excited for the new ColoradoTech.biz directory that was unveiled at C-Level. I'm excited that a Colorado company is responsible for Sling TV which is finally starting to change the way we get TV in a big way. I'm excited to participate in my first hackathon next month at the GoCodeColorado hackathon. And I'm excited to start putting my social capital to use by looking for a developer job in May.
See, it's not that I have too much excitement for one thing, I just have too many things to be excited about!
Top Colorado Technology News
Upcoming Events
Thank you for reading!
If you know of any other good news stories or sources about tech in Colorado, please let me know!
Does your Colorado tech company have a blog or newsletter? Am I already subscribed to it? If you answered "yes" then "no", send me your info! I want to hear about what you're doing!
You can subscribe to all my posts by email.
Feel free to 'like' Colorado Tech Weekly on Facebook!
Visit directly at ColoradoTechWeekly.com