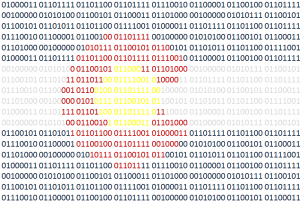 Colorado Tech Weekly brings you the top 10  technology stories of the past week and the best upcoming local tech events every Monday morning (Unless it's a holiday. I hope you had a great Memorial Day)!
This past week has been amazing!! Thursday night my Go Code Colorado team, MentorMatter, was one of 3 teams that won a $25,000 contract with the State of Colorado. I worked as a developer on the team to create our site using the Meteor JavaScript framework. I had no prior knowledge of Meteor before the challenge so it was amazing to be able to re-familiarize myself with JavaScript, learn Meteor and contribute to the project all in less than a month. Phew!
This weekend my wife and I got to experience our first ever Comic Con at Denver Comic Con thanks to 2 passes I won from the CTA C-Level event (Thanks for that, by the way)! It was overwhelming, amazing, fun, crazy and amazing (yes, I know I said amazing twice). I loved that Denver Comic Con featured local game development companies and maker spaces with their own section. I would list them all, but I'm afraid I would leave some out. It was so inspiring talking to Colorado authors, artists and developers who get to make a living being creative everyday.
I could go on and on about the Go Code Colorado Challenge and Denver Comic Con and I probably will in separate blog posts, but you didn't open this post to read about that so without further ado…
Top Colorado Technology News
Upcoming Events
Thank you for reading!
If you know of any other good news stories or sources about tech in Colorado, please let me know!
Does your Colorado tech company have a blog or newsletter? Am I already subscribed to it? If you answered "yes" then "no", send me your info! I want to hear about what you're doing!
You can subscribe to all my posts by email.
Feel free to 'like' Colorado Tech Weekly on Facebook!
Visit directly at ColoradoTechWeekly.com