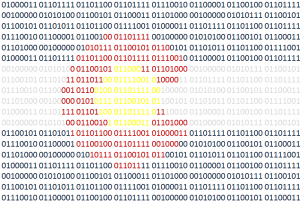 Colorado Tech Weekly brings you the top 10  technology stories of the past week and the best upcoming local tech events every Monday morning!
Last month was NaNoWriMo (National Novel Writers' Month). I was challenged by a friend to participate. She got about 20k words of the 50k word challenge written. I wrote… zero.
I planned and brainstormed. I explored characters and settings. However I didn't write any of the story because it seemed so… daunting. It's amazing how similar programming is to writing. To succeed at either one, you need plenty of focus, passion and organization. I hope you find yours for this week. I'm still looking for my focus. I'm pretty sure I put it around here somewhere.
Top Colorado Technology News
Upcoming Events
Thank you for reading!
If you know of any other good news stories or sources about tech in Colorado, please let me know!
Does your Colorado tech company have a blog or newsletter? Am I already subscribed to it? If you answered "yes" then "no", send me your info! I want to hear about what you're doing!
You can subscribe to all my posts by email.
Feel free to 'like' Colorado Tech Weekly on Facebook!
Visit directly at ColoradoTechWeekly.com