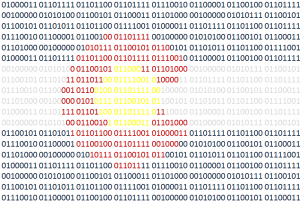 Colorado Tech Weekly brings you the top 10  technology stories of the past week and the best upcoming local tech events every Monday morning!
Last year I made 3 Colorado tech predictions for 2015, let's see how i did (SPOILER ALERT: I did pretty good):
I predicted that WellTok gets some local competition in health tech and I NAILED IT! Check out the stories below about Catalyst and the interview with Tom Highley in the Confluence Denver article to see how well I nailed this one.
I predicted that Colorado's information security industry doubles. Anytime you quantify a prediction, there's a good chance you can't prove you got it right. The information security industry has definitely grown in Colorado, but I can't say if it doubled. 2014 saw the first big data breaches. I think 2015 is the year companies try to fix things themselves. I think 2016 will see a lot more of security companies providing more services to other companies. Security companies aren't that loud so it's hard to make good predictions about them. I generously give myself half credit.
I predicted that "The next big thing" comes out of Galvanize. I was thinking that a startup that got its start in Galvanize would make a big splash so in that regard, I got this wrong. However, Galvanize seemed to focus a lot more on developer education than startups. Developer boot camps are definitely a huge deal but I can't give myself credit for getting this one right.
Next week look for my 2016 predictions! They will not be as nearly as expansive as FreeWave's predictions in their article below.
Also speaking of spoilers, I have not seen the new Stars Wars yet. I'm going to see it tomorrow. I am very impressed and thankful for all the people I follow on Twitter who have seen the movie at least once and have not spoiled it for me. You all rock. Merry Christmas and may the force be with you!
Top Colorado Technology News
Upcoming Events
12/25 – Christmas (There are no tech events between 12/23 and 12/29)
Thank you for reading!
If you know of any other good news stories or sources about tech in Colorado, please let me know!
Does your Colorado tech company have a blog or newsletter? Am I already subscribed to it? If you answered "yes" then "no", send me your info! I want to hear about what you're doing!
You can subscribe to all my posts by email.
Feel free to 'like' Colorado Tech Weekly on Facebook!
Visit directly at ColoradoTechWeekly.com