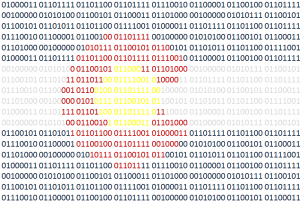 Colorado Tech Weekly brings you the top 10  technology stories of the past week and the best upcoming local tech events every Monday morning!
At work we have this air conditioning unit that makes a low buzzing noise. The only time we really notice it is when it turns off or starts up otherwise it's just a constant source of background noise we get used to.
The Colorado technology community is starting to feel that way to me and in the best way possible. I look ta these headlines this week and I see constant progress. Constant hiring, constant releases, constant adjustments. Just because the general growth in Colorado tech appears constant and fades into the background, just like the air conditioner, we shouldn't take it for granted.
Podcast Version: Click here to listen to the podcast
Top Colorado Technology News
Fast Company names Boulder-based Agribotix to Top 10 Most Innovative Companies in drones for 2016 [Agribotix]

Denver's AppThis launches two new products for app discovery and user acquisition [

InnovatioNews

]

Amadeus Consulting launches free software development planning tool [

InnovatioNews

]

Texas technology company, Apto, makes Denver home [

DBJ

]

Denver-based Dizzion Releases zLink Virtual Desktop Device [

Dizzion

]

Twitter plans expansion in Boulder, doubling office space and staff [

DenverPost

]

Boulder-based SolidFire parent NetApp plans to slash 1,500 jobs in $400M cost-cutting move [

DBJ

]

Techstars 2016 Boulder class has dating, genealogy and Bitcoin startups [

Tech+

]

Making the difference in Zen Planner's culture in Highlands Ranch with OHANA [

ZenPlanner

]

Another RMOUG Training Days success! [

DBAKevlar

]
Top Upcoming Events
Thank you for reading!
If you know of any other good news stories or sources about tech in Colorado or if you have any news stories or opinions of your own about Colorado tech, email me at feedback@coloradotechweekly.com.
Does your Colorado tech company have a blog or newsletter? Am I already subscribed to it? If you answered "yes" then "no", send me your info! I want to hear about what you're doing!
You can subscribe to all my posts by email.
Feel free to 'like' Colorado Tech Weekly on Facebook!
Visit directly at ColoradoTechWeekly.com