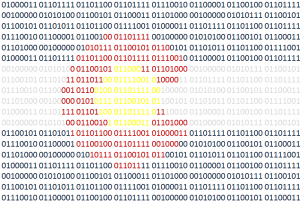 Colorado Tech Weekly brings you the top 10  technology stories of the past week and the best upcoming local tech events every Monday morning!
Lately I've had issues finding themes in the headlines, but this week we get three!
I made my first open source contribution about a week ago. It was just a typo fix on a SDK website but it made me realized how much I misunderstood pull requests and it was nice to finally make one. To fit that theme we have an OSCON 2016 (Open Source Convention) recap and a post about open source development from another developer, Brian Hartz.
I am looking for a job as a software developer (Check out my resume) and I got to meet Brian Schooley with Aventeer last week who coached me on great ways to improve my Aventeer profile (I haven't improved it yet) AND improve my online presence in general which was awesome! I will never turn down job searching advice, especially from Brian.
This week I also feature a customary post from BuiltinColorado about companies that are hiring and, if you're looking to get started in a tech career, really check out the TEC-P Orientation Session hosted by Tuliva. They're hosting 3 orientations this week on the 8th, 9th and 13th but I only listed one to show off other events.
I found out recently that my police department actually wants to use my Trespass Notice Web App! That means I need someone to check the security of the app to make sure no one can gain any unauthorized access. Police departments tend to like secure things. Speaking of security, Denver-based Inversoft released their 2016 Guide to User Data Security and SecureSet is hosting a talk on Application Security which I should probably go to.
Speaking of going to things, I'll be at the Denver Mini Maker Faire on Saturday finding cool things to blog about so say "Hi" if you see me there. I won't go on too long about things.
Speaking of going on too long about things, I've typed well enough for one CTW post. Here's your news. Have a great week!
Top Colorado Technology News
Top Upcoming Events
Thank you for reading!
If you know of any other good news stories or sources about tech in Colorado or if you have any news stories or opinions of your own about Colorado tech, email me at feedback@coloradotechweekly.com.
You can subscribe to all my posts by email.
Feel free to 'like' Colorado Tech Weekly on Facebook!
Visit directly at ColoradoTechWeekly.com