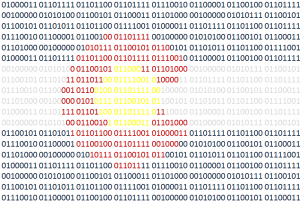 Colorado Tech Weekly brings you the top 10  technology stories of the past week and the best upcoming local tech events every Monday morning!
Being nice sounds like such a simple, innocent thing to do. However it does require some courage because people might not be nice back to you and that hurts.
This week I celebrate 3 years of doing these Colorado Tech Weekly posts and I'm proud to continue  to help show off the Colorado technology community. I'm proud of this community! There are a ton of successful people and community leaders in the Colorado tech community who are just really nice people! This week's articles about Brad Feld's matching donations to improve diversity and CEOs that are loved by their employees highlight some of the nice people and the nice things they do for our community. And if I really think about it, every week I share 10 events that are almost all usually free events hosted by people who are doing nice things by giving away their time for free to help others succeed.
If I have half the influence that Jess with BuiltinColorado says I do, then I want to use that influence by being one of those nice people who succeeds by being nice.
This weekend in Orlando, Florida someone decided to kill people because of hate. If we want to fight hate, we have to do the opposite of hate and be kind and nice. Spewing more hate, just with different targets, will only encourage more hateful acts. Be nice to each other.
Top Colorado Technology News
Top Upcoming Events
Thank you for reading!
If you know of any other good news stories or sources about tech in Colorado or if you have any news stories or opinions of your own about Colorado tech, email me at feedback@coloradotechweekly.com.
You can subscribe to all my posts by email.
Feel free to 'like' Colorado Tech Weekly on Facebook!
Visit directly at ColoradoTechWeekly.com