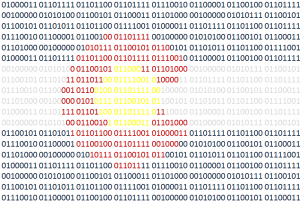 Colorado Tech Weekly brings you the top 10  technology stories of the past week and the best upcoming local tech events every Monday morning!
This week there's a new CEO, a new CIO and a new CTO in Colorado; Our amazing growth in Colorado tech seems to be slowing to just "really really good growth"; and I celebrate 3 years of Colorado Tech Weekly.
3 years and 2 weeks ago I posted my very first Colorado Tech Weekly post. I had big dreams of it being an ongoing thing, but having started a few blogs before I was realistic that it wouldn't happen. Well it's good to see my big dream pay out. When I look at all the projects I've worked on and realize all the things I've learned in the past 3 years I'm a little bit amazed with myself. I am excited and curious to see what I could do if I were given 40 hours per week to write code and solve problems instead of trying to fit it in around working graveyard shift, school and life in general. If you're curious too, check out my resume page!
Top Colorado Technology News
Top Upcoming Events
Thank you for reading!
If you know of any other good news stories or sources about tech in Colorado or if you have any news stories or opinions of your own about Colorado tech, email me at feedback@coloradotechweekly.com.
You can subscribe to all my posts by email.
Feel free to 'like' Colorado Tech Weekly on Facebook!
Visit directly at ColoradoTechWeekly.com