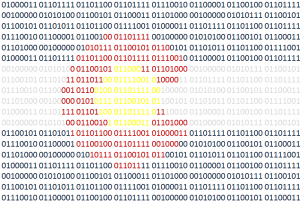 Colorado Tech Weekly brings you the top 10  technology stories of the past week and the best upcoming local tech events every Monday morning!
That's a lot of acronyms in my title. Let's take a moment to define those. DMMF stands for Denver Mini Maker Faire. You can read my review in "More Than Tech at Denver Mini Maker Faire." DCC stands for Denver Comic Con. You can read my preview of the tech events that were at DCC in "My Colorado Tech Guide to Denver Comic Con." STEAM stands for Science, Technology, Engineering, Art and Math. It's an extension of the more normally referenced STEM acronym but, oh man, that A is important.
This was my second year going to DCC. I go for inspiration and motivation and you can find it there in spades. I heard Stan Lee talk about getting shot down when he proposed the idea of a Spider-Man. I heard Adam Wilson talk about Sphero and how it's cool to work with Star Wars but what he's really passionate about is helping kids learn.  How amazing is that?! I talked with artists, authors and game developers who are doing what they love because they love it. I saw crafts and designs and cosplay costumes and prints that show so much passion, skill and patience! How can you not be inspired?
If you are interested in using Sphero to help kids learn, check out my Sphero SPRK Lightning Lab Cheat Sheet.
If you want to help me do what I love to do, hire me!
Top Colorado Technology News
Top Upcoming Events
Thank you for reading!
If you know of any other good news stories or sources about tech in Colorado or if you have any news stories or opinions of your own about Colorado tech, email me at feedback@coloradotechweekly.com.
You can subscribe to all my posts by email.
Feel free to 'like' Colorado Tech Weekly on Facebook!
Visit directly at ColoradoTechWeekly.com