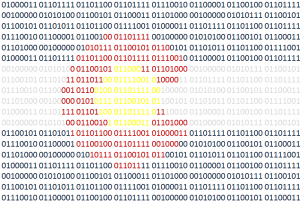 Colorado Tech Weekly brings you the top 10  technology stories of the past week and the best upcoming local tech events every Monday morning!
Wednesday is the Go Code Colorado Kick-Off event. I'll be there! Say "Hi" if you can.
The Go Code Colorado event in 2015 was my first-ever "hackathon" and I got to be a part of a winning team of amazing people who I still love talking with when I get a chance. I put hackathon in quotes because the Go Code Colorado challenge is much more of an entrepreneurial challenge with code than it is a straight up hackathon. It's still a great challenge that I love being a part of in anyway I can.
Speaking of events I enjoy being a part of, it's that time of the year that I start promoting CTA's C-Level @ A Mile High. It's CTA's yearly silent auction where you can bid for fun items and event packages, but the big draw is the silent auction for time with some of the top C-Level executives in the Colorado technology community.
I enjoy promoting Go Code Colorado and C-Level because when I first started looking into the Colorado tech community in 2013 these were some of the first organizations to be welcoming and inviting to someone who had no idea what he was doing.
Have a great week!
Top Colorado Technology News
Top Upcoming Events
Thank you for reading!
If you know of any other good news stories or sources about tech in Colorado or if you have any news stories or opinions of your own about Colorado tech, email me at feedback@coloradotechweekly.com.
You can subscribe to all my posts by email.
Feel free to 'like' Colorado Tech Weekly on Facebook!
Visit directly at ColoradoTechWeekly.com