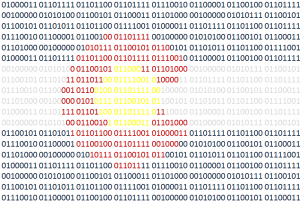 Colorado Tech Weekly brings you the top 10  technology stories of the past week and the best upcoming local tech events every Monday morning!
One of the things I like about being a tech-enthusiast with a blog over being a journalist is that i get to unabashedly be a fan of different companies and people. So here's the reasons I'm a fan of the companies in the title…
ViaWest: When I first started learning about the Colorado tech community, I was welcomed by CTA. ViaWest is a big supporter of CTA. CTA was nice to me. ViaWest was nice to CTA. Therefore ViaWest seems nice to me. It's like an SAT question.
Sphero: In our household we have a SPRK, a BB8, an Ollie and the Force Band for BB8. We are just fans of Sphero. Sphero is also committed to STEAM education with their Sphero EDU app which I've yet to dive into since they recently made changes to it.
Revolar: For those of you who don't know, I don't work in tech yet. I work as a 911 dispatcher for a police department. I know how important it is for responders to get your location when you have an emergency and I think Revolar is doing it the right way.
I rarely post 2 headlines about the same story, but the ViaWest story seems like a big deal. I hope they continue to support the Colorado tech community as much as they do now.
Have a great week!
Top Colorado Technology News
Top Upcoming Events
Thank you for reading!
If you know of any other good news stories or sources about tech in Colorado or if you have any news stories or opinions of your own about Colorado tech, email me at feedback@coloradotechweekly.com.
You can subscribe to all my posts by email.
Feel free to 'like' Colorado Tech Weekly on Facebook!
Visit directly at ColoradoTechWeekly.com