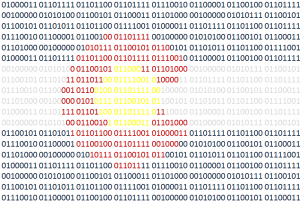 Colorado Tech Weekly brings you the top 10  technology stories of the past week and the best upcoming local tech events every Monday morning!
Just over a year ago I tried adding a podcast to this blog series and found out that doing podcasts is hard. If your favorite podcast is updated inconsistently, it's because the creator has realized just how hard it is to create and post podcast episodes. This week I wanted to point out 2 great local tech podcasts:
Colorado TechCast: This podcast is hosted by local tech enthusiast, Trapper Little, and  just started with great interviews by local tech community members. Trapper asked me to guest-host the show and although I REALLY wanted to, I just don't have the time to participate and that sucks.
Turing School Podcast: This is a great listen for anyone who is looking to get their first job as a software developer. Even though the podcast is geared towards Turing students, it's a great resource for all of us. Even this Computer Science student.
There are a few other good local tech podcasts, but if I start trying to list all of them you'll never get to read the news. I've highlighted a few Python meetups this week. I have an AI course coming up in a few months so I'm curious to try out Python. It is a language used for AI, right?
Have a great week!
Top Colorado Technology News
Top Upcoming Events
Thank you for reading!
If you know of any other good news stories or sources about tech in Colorado or if you have any news stories or opinions of your own about Colorado tech, email me at feedback@coloradotechweekly.com.
You can subscribe to all my posts by email.
Feel free to 'like' Colorado Tech Weekly on Facebook!
Visit directly at ColoradoTechWeekly.com