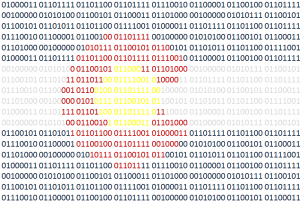 Colorado Tech Weekly brings you the top 10  technology stories of the past week and the best upcoming local tech events every Monday morning!
The closer I get to completing my degree (Spring of next year!), the more i focus on finding my first job as a software developer. I see it, it's just on the other side of the gaping chasm known as the "skill gap."
The Skill Gap is the gap between the need for developers and the amount of skilled developers available for those positions. Much has been done on the skill side of the gap with STEM/STEAM programs at high schools, code schools, etc. Those are great things and need to continue but I'm not sure how much they've really done to narrow the skill gap.
Just like with other creative jobs like drawing, painting, writing, becoming good at programming takes time and experience. More needs to be done on the company-side of the skill gap to allow companies to better use newbie developers. The tech legislation below looks like it might be a good start.
I could rant about the skill gap forever. It's very frustration for both sides of it. Have a great week!
Top Colorado Technology News
Niwot-based SparkFun.com is getting a facelift [

SparkFun

]

Gardner, Heinrich introduce bipartisan tech legislation to address workforce shortage [CoryGardner]

Denver startup Josh.ai, co-founded by Tim Gill, picks up $8 million in pursuit of voice-controlled home automation [

DenverPost

]

From food trucks to team retreats: How 4 Colorado tech companies celebrate summer [

BuiltinColorado

]

With government funding, CenturyLink adds broadband service to more rural Colorado communities [

DenverPost

]

Boulder-based companies protest plans to end net neutrality [

BizWest

]

Arvada-based Prescient opens second manufacturing facility, moves headquarters to North Carolina [

Prescient

]

Boulder-based web company, Stream.io, raises more than $2.5 million [BizWest]

Behind Denver-based Photobucket's unpopular decision to go from free to $399 [

DenverPost

]

Seal the deal: 3 tech recruiters on killer post-interview follow-ups [

BuiltinColorado

]
Top Upcoming Events
Thank you for reading!
If you know of any other good news stories or sources about tech in Colorado or if you have any news stories or opinions of your own about Colorado tech, email me at CoTechWeekly@Gmail.com.
You can subscribe to all my posts by email.
Feel free to 'like' Colorado Tech Weekly on Facebook!
Visit directly at ColoradoTechWeekly.com