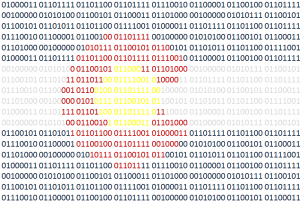 Colorado Tech Weekly brings you the top 10  technology stories of the past week and the best upcoming local tech events every Monday morning!
I like to think that these posts and the news I share on social media from Colorado tech companies helps Colorado tech reporters find and focus on stories. As you can probably tell I'm a big fan of their work and I like to think I contribute to it in some small way. So I was excited that, after I asked in last Monday's post "What kind of effect would having a large Amazon campus in Colorado have on our tech community?", the Denver Business Journal posted this article on Tuesday: Amazon HQ2 could actually help Denver's talent-starved tech sector. I like to think Greg Avery was answering my question for me. If not, it's really good timing.
I'm a big fan of creators of every kind, whatever they're called! Most of my heroes are artists, makers, hackers, tinkerers, inventors, cosplayers, game-makers, podcasters, etc. so imagine my surprise that I somehow completely missed promoting the Denver Maker Faire in last week's Colorado Tech Weekly post! I'm shocked that I missed promoting it because I would have absolutely gone to it if I wasn't at work all weekend. If you see, or write, a good recap of the Denver Maker Faire, please send it my way.
Have a great week!
Top Colorado Technology News
Top Upcoming Events
Thank you for reading!
If you know of any other good news stories or sources about tech in Colorado or if you have any news stories or opinions of your own about Colorado tech, email me at COTechWeekly@Gmail.com.
You can subscribe to all my posts by email.
Feel free to 'like' Colorado Tech Weekly on Facebook!
Visit directly at ColoradoTechWeekly.com