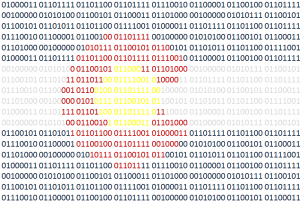 Colorado Tech Weekly brings you the top 10  technology stories of the past week and the best upcoming local tech events every Monday morning!
Last year I made 3 predictions. I predicted that Broomfield would see the most growth in tech companies, that I would get my first software developer job and that there would be fewer startups in Colorado by the end of this year. I give myself a shaky 2/3 credit for getting my predictions right. Not bad!
I'm not sure about my prediction about Broomfield. It seems as though Denver may have actually seen the most growth in tech companies and I'm pretty certain Boulder's growth in the number of new tech companies has slowed.
Thanks to Infinicept, I got my second prediction right and, oh man, it feels good to have this job!
I am not sure there are fewer startups in Colorado. I think I overstated the effect that the political uncertainty would have on markets and regulations. I definitely overstated the effects of mistrust in technology. Although there did seem to be a good amount of consolidation in the Colorado tech starutp seen so I'll take half credit. I hope my fears of a bubble are unfounded and honestly I don't think we've reached the peak yet.
Next week I'll make my 2018 predictions after Christmas. Have a great week!
Top Colorado Technology News
Top Upcoming Events
Thank you for reading!
If you know of any other good news stories or sources about tech in Colorado or if you have any news stories or opinions of your own about Colorado tech, email me at COTechWeekly@Gmail.com.
You can subscribe to all my posts by email.
Feel free to 'like' Colorado Tech Weekly on Facebook!
Visit directly at ColoradoTechWeekly.com