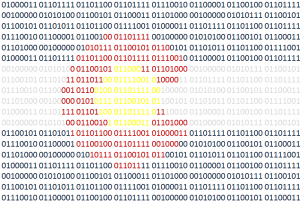 Colorado Tech Weekly brings you the top 10  technology stories of the past week and the best upcoming local tech events every Monday morning!
The hardest thing that programmers have to do is name things. I'm learning that the business world is not immune to this issue either. I highlighted the story about WorldPay/Vantiv/Mercury Pay cuz I've been able to use Vantiv's info for my day job work and it points out the issue with names. When you're moving fast and growing and acquiring and being acquired, how much time should you spend renaming and rebranding to make work easier?
There seems to be an artificial permanence to the names of things. It's frustrating in a different kind of way. I'm not sure what to do about it or if anything should be done.
I'll be at the Go Code Colorado Kickoff on Wednesday. I'm not participating in the challenge, but I really like the people who run and mentor the chalenge.
Have a great week!
Top Colorado Technology News
Boulder-based Zayo purchases Neutral Path for $31.5 million [BizWest]
Durango startup WorldPay (Formerly Vantiv, formally Mercury Payment Systems) now ranks among world's largest [BizWest]
What Denver should do when Amazon doesn't choose it for HQ2 [BradFeld]
Douglas County's Dish Network races into internet of things world by buying Denver parking startup ParkiFi [DenverPost]
Colorado eyes blockchain to secure government data, legal pot [DBJ]
Silicon Valley software firm Xactly expands in Denver, plans to hire hundreds [DenverPost]
Robots, referees and a shot at the regional tournament: Hundreds of students compete in technological throwdown at Regis [DenverPost]
An inside look at the morning routines of highly successful tech leaders [BuiltinColorado]
Colorado tech brought in over $41M in January. Here are the top 5 rounds [BuiltinColorado]
2018's top technology trends: How Colorado tech is pushing the envelope [BuiltinColorado]
Top Upcoming Events
Thank you for reading!
If you know of any other good news stories or sources about tech in Colorado or if you have any news stories or opinions of your own about Colorado tech, email me at COTechWeekly@Gmail.com.
You can subscribe to all my posts by email.
Feel free to 'like' Colorado Tech Weekly on Facebook!
Visit directly at ColoradoTechWeekly.com