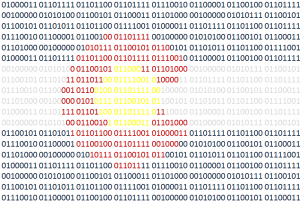 Colorado Tech Weekly brings you the top 10  technology stories of the past week and the best upcoming local tech events every Monday morning!
Last week I had a new experience. I had my first full-blown anxiety attack. In the middle of the afternoon my mind seized up while i was trying to develop a new feature for the startup where I work and I panicked. The feature wasn't huge, but it was the straw that broke the camel's back after a month of high stress both personally and professionally. I would like to not do it again.
Afterwards, I Googled "anxiety attack" and under self-care it said the best way to treat yourself is to avoid alcohol, reduce caffeine intake, get exercise, consciously manage stress and eat healthy and I read that and I laughed because it basically told me "Do the exact opposite thing you've been doing all month."
Then I read a 5280 Magazine article titled "The 9 Things You Should Know About Colorado's Work-Life Balance" and I"ll tell you the first thing: We're not as good at having a balance as we'd like to think. Out of the 251 weeks I've written these blog posts, very few of them have not highlighted growth in Colorado tech and with that growth comes new opportunities and with those opportunities comes the urge to be available at any time for those opportunities and with that comes stress.
Take some time to remember that the opportunities we seek are for ourselves, our families and our community and have a great week!
Top Colorado Technology News
Top Upcoming Events
Thank you for reading!
If you know of any other good news stories or sources about tech in Colorado or if you have any news stories or opinions of your own about Colorado tech, email me at COTechWeekly@Gmail.com.
You can subscribe to all my posts by email.
Feel free to 'like' Colorado Tech Weekly on Facebook!
Visit directly at ColoradoTechWeekly.com