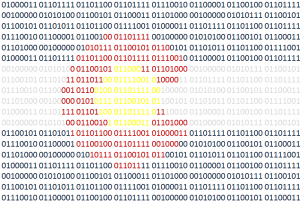 Colorado Tech Weekly brings you the top 10  technology stories of the past week and the best upcoming local tech events every Monday morning!
This week brings us yet another COLORADO ONLY CTW post! It always makes me happy when this happens. This Thursday I get to volunteer at the CTA's C-Level @ A Mile High. I'm really looking forward to it! I'm sure I will be completely overwhelmed. I hope to see you there.
I curate these posts not only to keep myself informed, but also to keep myself motivated and after seeing all the exciting things brewing in Colorado I wish I could start applying for developer positions right now. Patience is a hard thing to have, but it's nice that there's plenty of news to keep me motivated.
Top News

Upcoming Events
Thank you for reading!
If you know of any other good news stories or sources about tech in Colorado, please let me know! Also if you attend any of the events listed, I would love to hear from you!
I have a break in my courses at Regis University. I am using that time to work on my own projects. During this break I am focusing on learning UX design and how to implement it with my website. You can find all my updates on my website design project here.
You can subscribe to all my posts by email.
Feel free to 'like' Colorado Tech Weekly on Facebook!