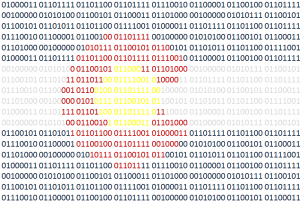 Colorado Tech Weekly brings you the top 10  technology stories of the past week and the best upcoming local tech events every Monday morning!
I took time off work so I could spend all day Saturday sanding drywall and all day yesterday painting ceilings. I have half-assed my homework and have not written any code since… well it's been a while. But this week's CTW post is going up because I take immense pride in the fact that it has been going for 172 consecutive weeks!
Here are a few more things I've learned while working on my home:
Changing the back-end is difficult and fraught with unforeseen problems. We had foundation issues with our house. They lifted the foundation, but the basement floor didn't lift. Then they attempted to lift the basement floor but it started to crack. Hopefully today they will lift the floor and make it work. Whether you're dealing with the foundation of a house or the underlying code of an application, things will be difficult.
The front-end takes meticulous attention to detail and, while not as structurally important as back-end work, still takes a lot of work. Since we had tore up our carpet in the basement, we used this as an opportunity to get rid of the ugly popcorn ceiling we had. I scraped it off, then had to patch and sand to make the ceiling appear smooth. This took a lot of work and attention to detail. Whether you are painting a wall or ceiling or changing the look of an application, know that there will be many adjustments made to make sure it looks good.
I hope you, and I, have a great week. Wish us luck!
Top Colorado Technology News
Top Upcoming Events
Thank you for reading!
If you know of any other good news stories or sources about tech in Colorado or if you have any news stories or opinions of your own about Colorado tech, email me at feedback@coloradotechweekly.com.
You can subscribe to all my posts by email.
Feel free to 'like' Colorado Tech Weekly on Facebook!
Visit directly at ColoradoTechWeekly.com